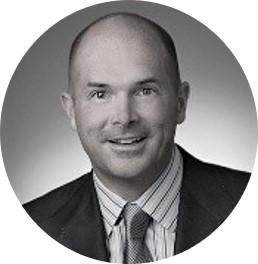 Toby Neugebauer
Co-Founder & Chairman of the Executive Committee
Mr. Neugebauer is a Co-Founder of Crestmoor Capital Partners, and he serves as Chairman of the Executive Committee of the company. 
He has worked in the investment and finance industry for nearly three decades with his current focus being the management of his family office. 
Mr. Neugebauer previously co-founded and was Co-Managing Partner at Quantum Energy Partners, where he was active in the firm's investment activities and capital allocation process, as well as strategy and fundraising efforts. Prior to co-founding Quantum Energy Partners, he co-founded Windrock Capital, Ltd. an energy investment banking firm. 
Prior to Windrock Capital, Mr. Neugebauer worked in the energy investment banking group of Kidder, Peabody & Co., where he engaged in mergers and acquisitions, leveraged buyouts and corporate debt and equity financings for energy companies.
Mr. Neugebauer holds a B.B.A. in Finance from New York University.
Crestmoor team
WE ARE THE ONLY FIRM IN THE U.S. THAT DOES WHAT WE DO